Call for participants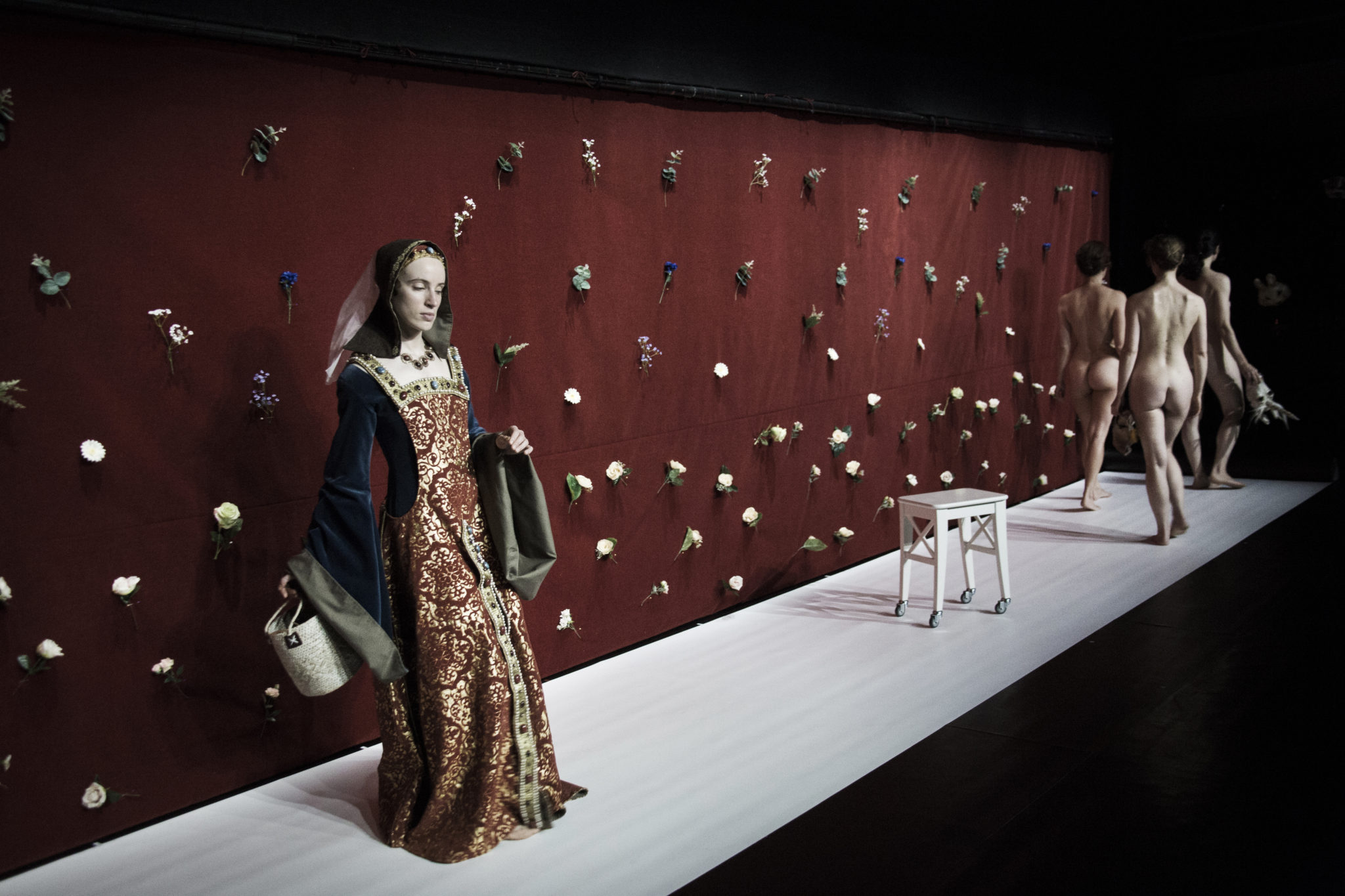 © Danielle Voirin
Call for participants!
 The Festival de la Cité is looking for about thirty volunteers for the play A mon seul désir directed by Gaëlle Bourges and scheduled for July 9 and 10, 2019 on the main stage of la Châtelaine.
A mon seul désir is inspired by a set of tapestries from the end of the XVth century called "La Dame à la Licorne", which depicts a young woman and a unicorn, surrounded by animal and flowers - seemingly an allegory of the five senses, with an extra one, which stays rather mysterious. But unicorns are also known to be terribly wild, allowing only young virgins to get close to them. Gaëlle Bourges focuses on this central theme : the representation of young women's virginity, or rather their lack of virginity since, notably because of the Virgin Mary, there has been an fluctuation between deflowerings and non-deflowerings, which is the same in the end : one can never be left alone.
To go on the Châtelaine's stage for the last fifteen minutes of the play, no theatre or dance experiences are needed, you only need to be above 18 and to be available for the meetings and the workshops. 
Project presentation: Saturday, July 6, 2019 from 4pm to 5:30pm.
Dates of the workshops: Sunday, July 7, 2019 from 10am to 1pm and Monday, July 8 from 2pm to 6pm.
Dress rehearsal on Monday, July 7 at 11pm
To see Gaëlle Bourges' work, visit her website : http://www.gaellebourges.com/
________________________________________________________
The Festival de la Cité is looking for about nine volunteers for the show Kingdom played by AGRUPACION SENOR SERRANO COMPANY and scheduled for July 11, 12 and 13th, 2019.
Caracteristics asked for: Muscular, White, 1m75 minimum
The participants will come on stage for the final of the show and will have to perform a Haka all in power and virility. This scene aims to denounce the rising of capitalisme caused by white and wealthy men. For this reason, the casting is very targeted.
Dates of the show: Thursday, July 11, Friday, July 12 and Saturday, July 13 at 10pm
** To get more information and to sign up, contact Pia Meley : production3@festivalcite.ch  **